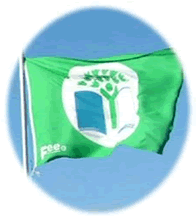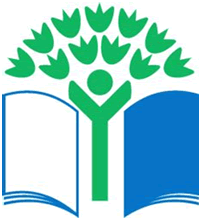 Biodiversity
We are working towards our fifth flag, which is Biodiversity.
Biodiversity Speaker – Dale Treadwell paid a visit to our school!
(14 Feb 2018)
Dale Treadwell visited the children and spoke to them about the importance of Biodiversity in Ireland, focusing on the importance of Wild Flowers in our surrounding area and the different species that rely heavily upon them to survive. We used viewfinders to look at beetles, earwigs, woodlouse and lots of other interesting little creatures! He helped us to plant new species in our garden and also donated four beautiful Rowan trees to our school.
Looking at our immediate environment, we mapped our school:
Success!!
Green Flag Number 3 – Water – Awarded
Congratulations to all! Fantastic work!
Mrs Lennon and 4 of our Green Schools Committee accepting our Third Green Flag in the Helix, May 20th 2015. YEEHAA!!
Raising the third Green Flag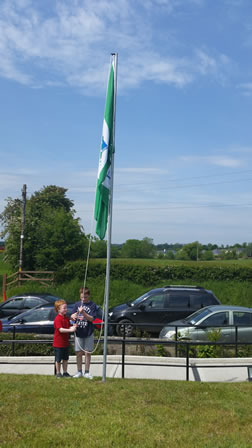 Our Third Green Flag raised by the oldest and youngest student members of the committee, June 12th 2015
We are working on our Third Flag – Water.
Here are some of the Green School activities which have taken place recently or are due to take place in the near future:
3rd/4th class trip to V & W Recycling in Drogheda (A huge thank you to one of our parents who organised for the children to receive a lovely pencil case full of recycled goodies!)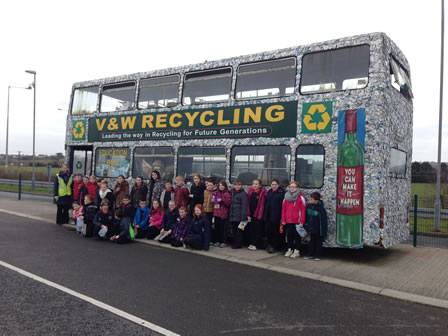 All classes studied The Water Cycle ( shown below)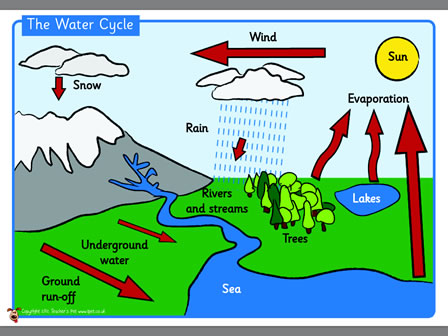 We had a lovely Water Experiment afternoon which was great fun for all involved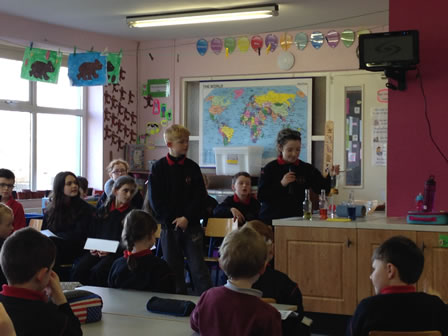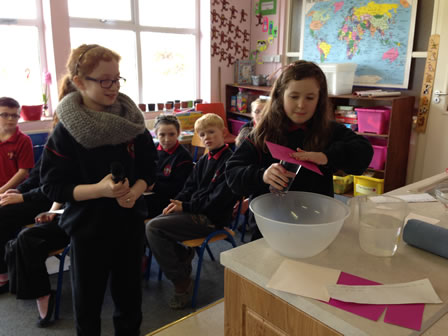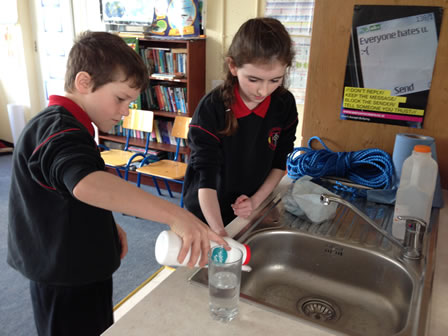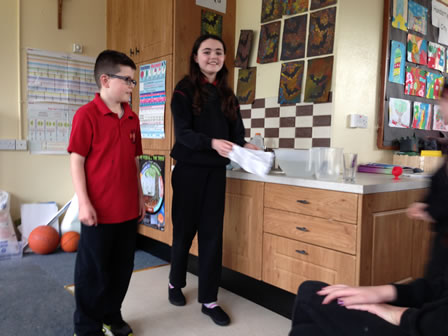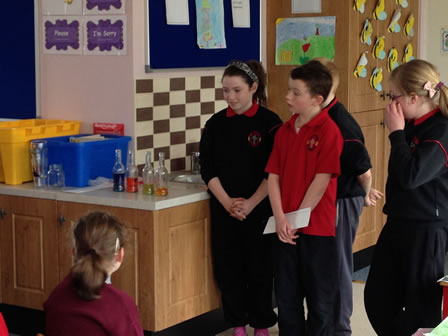 3rd-6th class committee members attended a Water Forum in St. Oliver Plunkets N.S. In Navan (Many thanks to the parents who provided lifts).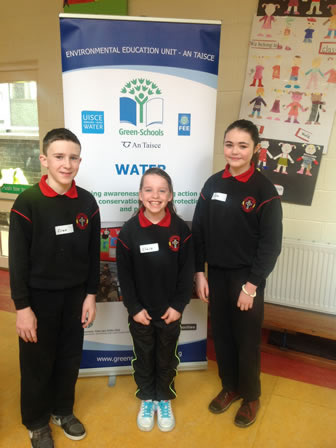 As part of a nation wide campaign, we are holding our Walk for Water Day on Thursday, 26th March. Thank you to everyone for sending in plastic containers to hold the water. It is very much appreciated! We would ask that you are kind enough to recycle them at home when they are returned.
We are currently awaiting the arrival of Mr. Peter Brady, who is the An Taisce inspector who represents Meath County Council. Mr. Brady has the power to award The Water Flag to schools which have completed the programme correctly. He will examine our Green School Folder and look over all work covered over the past two years, in order to decide whether or not we will be granted the Water Flag. Mr Brady will also chair a meeting of the committee and ask the members to talk him through our Green School efforts and activities.
Hopefully, we will have some fantastic news to share with you all very soon!
Green Schools National Spring Clean 2014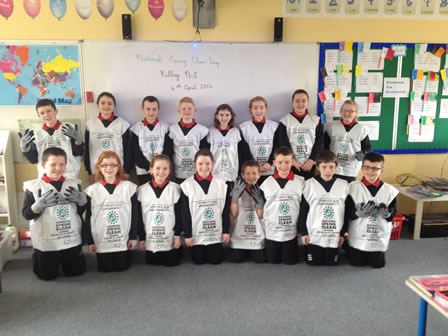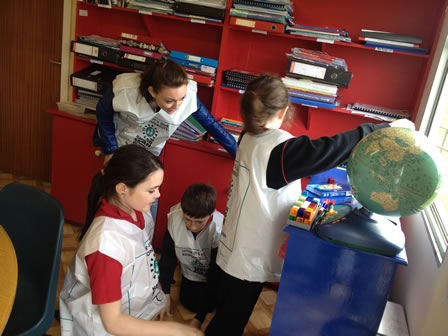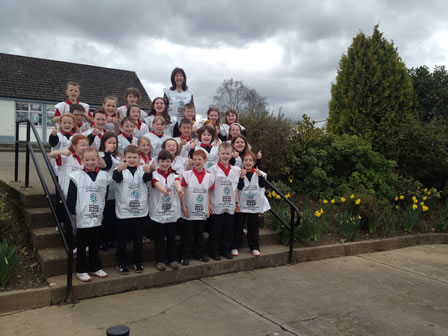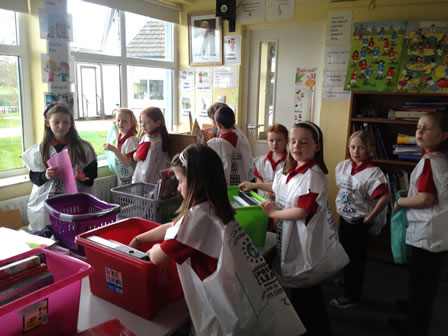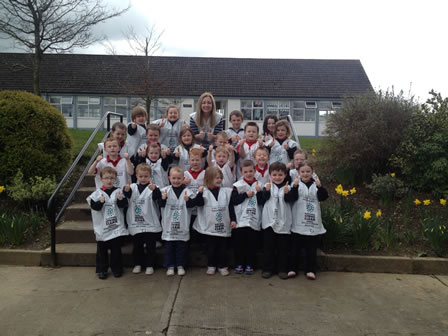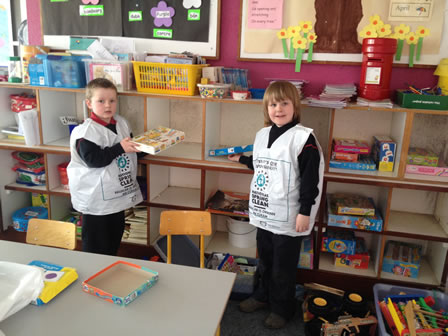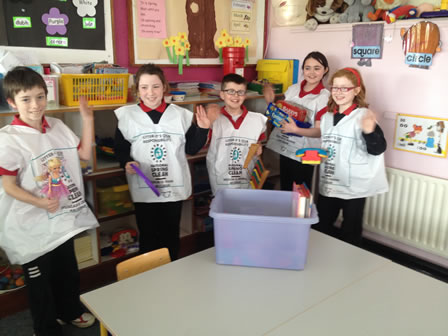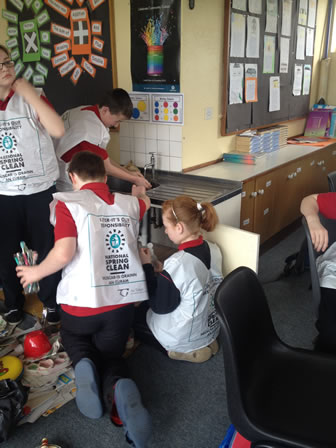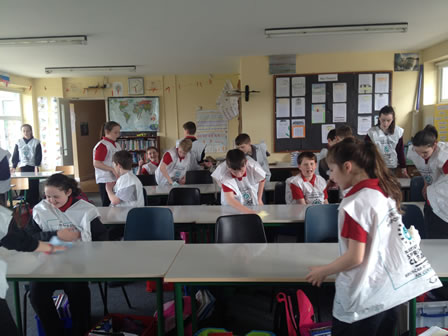 Planting our School Garden with Brian – March 2014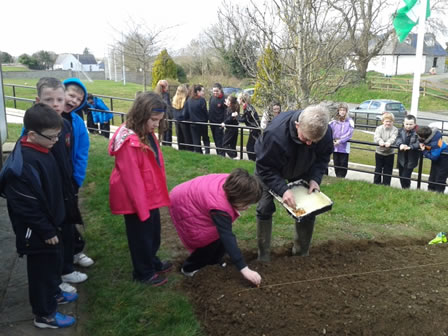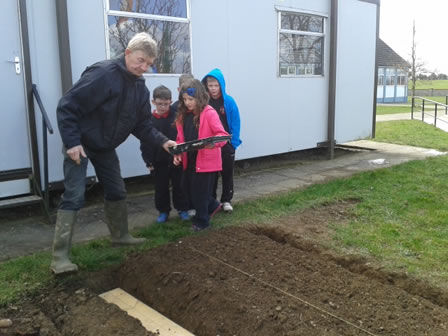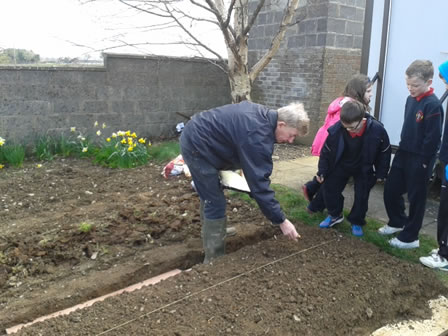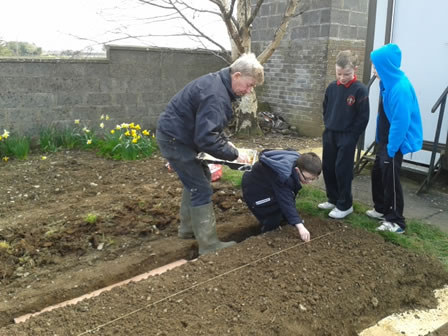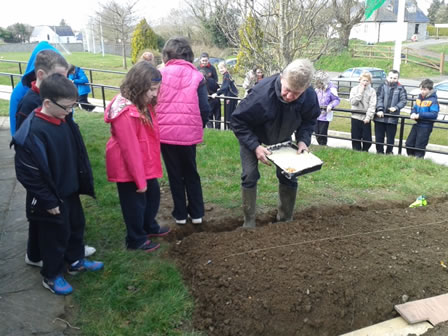 Raising our 2nd Green Flag – Energy!
(27th September 2013)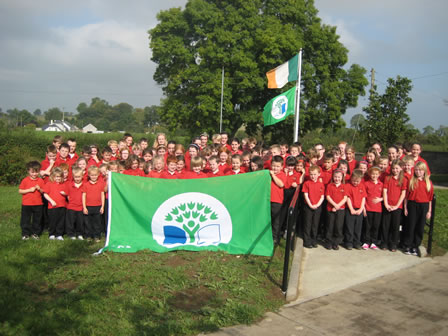 Energy Flag Awarded!!
(April 2013)

Fantastic news and many congratulations to Ms Edel Reilly, co-ordinator, The Green Schools Committee and everyone in Kilbeg National School. All the hard work paid off!
We are very proud to have been awarded our second Green Flag and look forward to the presentation ceremony before the end of the year.
Glas agus Bródúil as!!
Presentation of Second Green Flag
(28th May 2013)
Miss Reilly with some committee members: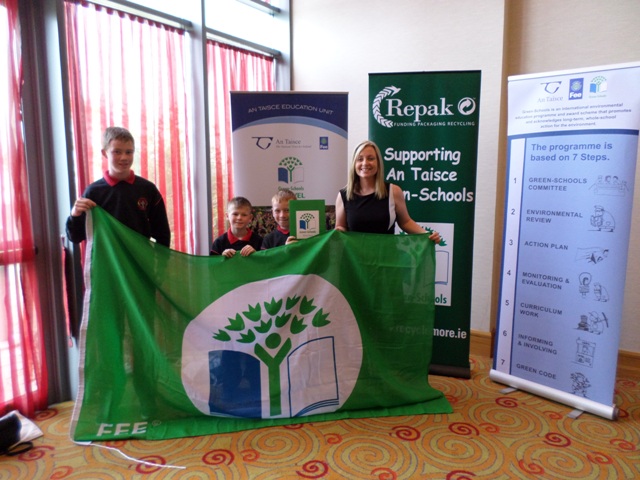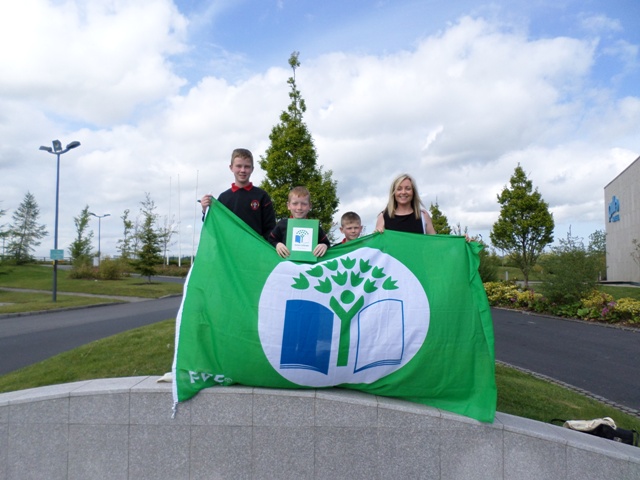 Spring Clean 2013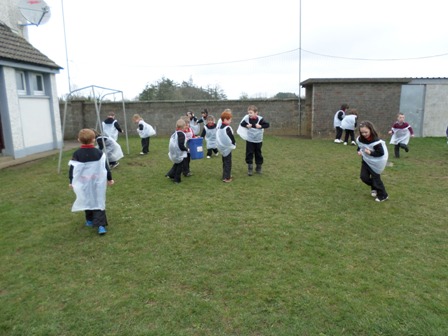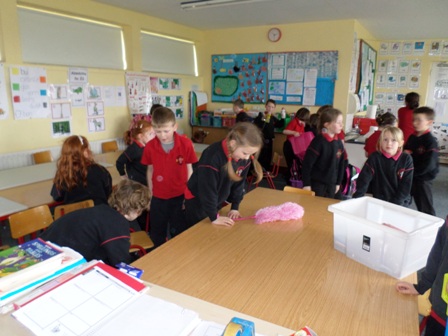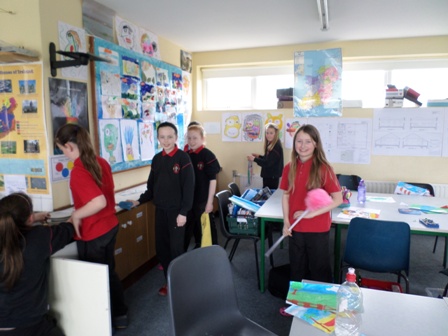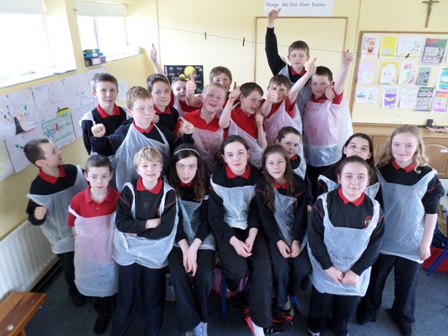 Litter and Waste Flag
(September 2012)
Congratulations and well done to the whole school community on the reinstatement of our first Green Flag!
We have reduced our waste significantly and are once again proud to fly our Litter and Waste Flag.
Work is continuing on our second flag for Energy, and we hope to receive this before the summer holidays.
Keep up the good work and remember Glas agus Bródúil as!!